DIGITAL MARKETING, PROMOTIONAL MARKETING, PARTNERSHIPS
We are the Digital & Promotional Marketing agency for companies with big ambitions.
We're a friendly bunch of creatives who push boundaries to provide simple marketing solutions to turn your dream into a reality.
We're not ones to sit still, always evolving to stay at the top of our game.
Search Engine Optimisation
Struggling to make money from your website? How do your customers find you online? Do you show up on search engines? SEO improves the position of your website on search engines and also makes it easier for your customers to find you online.
Website Design & Development
Your website is the face of your business. If it's not easy to use then it could frustrate your customers. We specialise in the design and build of easy to use, mobile-friendly websites that are modern and easy to update.
Graphic Design
We offer creative and brand design services. Whether you need a complete rebrand, a logo, stationery, or a poster, we'll work with you to make something you'll love! Strong creative branding will set you above the rest.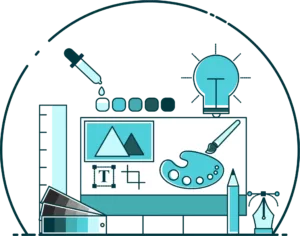 Social Media Marketing
Fans not engaging with your social media? Are you posting at the right time? Is your content BORING? These are hurdles that everyone faces at one time or another. It can turn social media management into a chore. We create engaging content and put it in front of the right people.
Marketing Strategy
Do you understand how your market works? Where do your customers find out about you? How do you compare to competitors? We will set the foundation for your marketing plan, allowing you to focus on the right mix of services to increase your sales.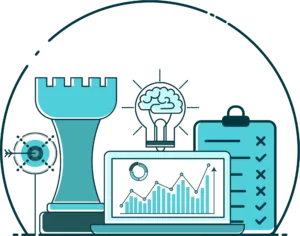 Promotional Marketing
We offer a range of Promotional Marketing services to help you increase your sales, raise awareness and meet your business objectives. We specialise in Loyalty Programmes, Reward Schemes, Brand Partnerships, Localised Promotions & Prize Fulfilment.
Account Management
You've got the team in place to work on the project, but no one to take the lead? We have a team of freelancers that can come to your company or work remotely, including Account Directors, Account Managers, Project Managers or Web Developers.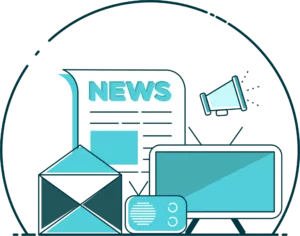 PR
We specialise in Music PR and have strong connections with bloggers, media contacts, agents and promoters. Whether you're looking to launch your new EP or plug an event, we tailor our campaigns to suit your budgets and objectives.