DIGITAL MARKETING, PROMOTIONAL MARKETING, PARTNERSHIPS
We are the Digital & Promotional Marketing agency for companies with big ambitions.
We're a friendly bunch of creatives who push boundaries to provide simple marketing solutions to turn your dream into a reality.
We're not ones to sit still, always evolving to stay at the top of our game.
Search Engine Optimisation
Struggling to make money from your website? How do your customers find you online? Do you show up on search engines? SEO improves the position of your website on search engines and also makes it easier for your customers to find you online.
Website Design & Development
Your website is the face of your business. If it's not easy to use then it could frustrate your customers. We specialise in the design and build of easy to use, mobile-friendly websites that are modern and easy to update.
Graphic Design
We offer creative and brand design services. Whether you need a complete rebrand, a logo, stationery, or a poster, we'll work with you to make something you'll love! Strong creative branding will set you above the rest.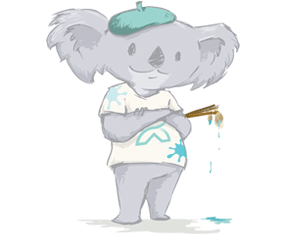 Social Media Marketing
Fans not engaging with your social media? Are you posting at the right time? Is your content BORING? These are hurdles that everyone faces at one time or another. It can turn social media management into a chore. We create engaging content and put it in front of the right people.
Marketing Strategy
Do you understand how your market works? Where do your customers find out about you? How do you compare to competitors? We will set the foundation for your marketing plan, allowing you to focus on the right mix of services to increase your sales.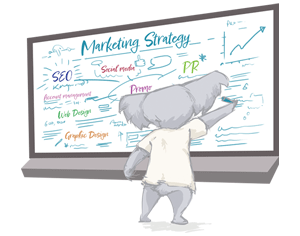 Promotional Marketing
We offer a range of Promotional Marketing services to help you increase your sales, raise awareness and meet your business objectives. We specialise in Loyalty Programmes, Reward Schemes, Brand Partnerships, Localised Promotions & Prize Fulfilment.
Account Management
You've got the team in place to work on the project, but no one to take the lead? We have a team of freelancers that can come to your company or work remotely, including Account Directors, Account Managers, Project Managers or Web Developers.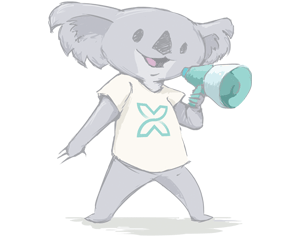 PR
We specialise in Music PR and have strong connections with bloggers, media contacts, agents and promoters. Whether you're looking to launch your new EP or plug an event, we tailor our campaigns to suit your budgets and objectives.
WHAT OUR CLIENTS HAVE TO SAY ABOUT US
How much is website design?
Website design costs vary depending on the functionality requirements, size of pages, CMS, whether it's a custom built site or designed using a theme builder. We can work with you to suit your budget and needs. If it's a basic brochure site our prices start at £1000+VAT however if it's a complex website and built from scratch it could be £20,000+. Please contact us for a discussion and once a website design briefing document has been completed we will be able to provide you with a more accurate quote.
What do you need from me to get started?
We will require access to your domain and hosting account (if you already have this in place). We will require a completed website design briefing document, sitemap requirements and the copy and images required for each page/product. We can provide content including copywriting as an additional service if required.
Why should I use Koala Digital to design my website?
Koala Digital have been designing websites for a variety of clients and sectors for over 5 years however our team has experience in overseeing website development projects for over 12 years. Our clients vary from small business owners to large corporations such as Future PLC and Deliveroo. We specialise in WordPress as it's the most commonly used platform, easy for our clients to update without always relying on a developer and we find them great to optimise for search engines. We can either provide a theme built site using Divi or Elementor or design a
custom built theme depending on your needs and budget. We will provide training videos once the website design has been approved so you will be taught how to update images, change copy, change product stock levels etc yourself (or we can provide a quotation for these services as and when you need them)
Can I change the website design if I don't like it?
Prior to designing your website we will work with you on the sitemap and wireframes. We will also design the homepage and send to you to approve of the 'initial look and feel' before we design the rest of the site. During this stage and the design stage you will have two rounds of amendments. If you require development changes that are out of scope we will need to work out an additional quote to cover these changes.
Do you provide website hosting and maintenance?
Here at Koala Digital we work a 4 day week so it wouldn't be fair on our clients for us to only provide website maintenance during these hours. A website never sleeps so it's important to have a team available 24/7 if something stops working. We work with a fantastic partner called fixed.net for website hosting and maintenance. We've used them for several years now and they never fail to deliver. We'd set you up on our dashboard with your own backend access and we can invoice you directly on a yearly or monthly basis (no contract) or alternatively you can contact them yourself to set up your own account.
Obviously you're welcome to host your website elsewhere however you won't find a better partner, we promise!