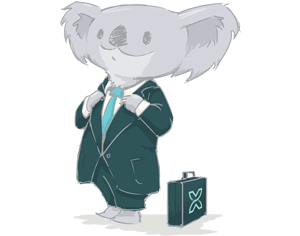 Expert Account Management
Finding expert freelance account management in Essex can often be a struggle, especially if you're looking for someone local and within budget. We know this because we've experienced difficulties finding temporary support ourselves and we've also provided freelancers to several agencies in Essex.
Could your marketing agency or client benefit from more support for tactical campaigns or for certain times of the year when you know you're always busy?
At Koala Digital we have a core team made up of an account manager, account director, project manager, designer and developer. When we're super busy we have an awesome roster of account management freelancers that we often call upon and we also send our own core staff out on freelance projects too!
Our director Carla has recently taken on account management freelance projects, working on various campaigns for a local integrated marketing and design agency. The recent projects included managing a rebrand for a global multi-platform media company, overseeing an event build and production for a multinational computer technology company and project managing a design project for an American technology and gaming company.
One of our main unique selling points is that we act as an extension of our client's teams. We learn their company culture to the best of our ability so it's almost like we become their employees. Sometimes it is just not simply possible to outsource a project for a team to work on remotely which is why we offer a freelance service, so members from our Account Management team can come and work alongside your team, under your roof, on a day-to-day basis. Whether it's for a short-term project or on a regular consultancy basis, we'd love to discuss how we can help you. Get in touch with Koala Digital today to hear more about our freelance account managers, we'd love to work with you and get that all-important project off the ground.