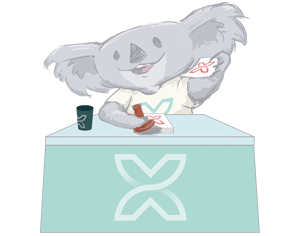 Expert Promotional Marketing
Koala Digital offers a range of Promotional Marketing services to help you increase sales, circulation or registrations, raise awareness or meet other business objectives. We specialise in the following services: Loyalty Programmes, Reward Schemes, Brand Partnerships and Localised Promotions.
Koala Digital will work closely with your company so we can act as an extension of your brand, ensuring that we share the same vision and goals to run a seamless end-to-end promotional marketing campaign. The team have over 10 years of experience in Promotional Marketing, creating and managing some of the UK's largest sales promotions. Over the years we have amassed thousands of partners, which enables us to match the perfect partners with our clients. Whether it's a one-off partnership with a large brand partner or a national campaign with multiple partners, we can create a compelling campaign to meet your promotional objectives.
Loyalty programmes
We run various loyalty schemes including traditional token or stamp collector schemes or digital promotions including exclusive member offers.
Rewards Schemes
Rewarding customers for loyal service is a great way to retain business and show your consumers you appreciate their custom. Whether it's rewarding customers at the point of purchase or providing customers access to an exclusive rewards platform, we can source rewards that are relevant and in-demand.
Brand Partnerships
It's important that partnerships are mutually beneficial for all partners and customers, so by working with Koala Digital, we can ensure that we research your markets thoroughly and set up brand partnerships that are attractive and encourage participation.
Localised Promotions
What sets us above other Promotional Marketing agencies is our impressive relationships with local, independent partners. Through our communication with our clients' customers and thorough research, we are aware that customers and members often prefer to shop local. Running national campaigns with local independently run businesses is our forte.
Contact Koala Digital today for a free of charge consultation to discuss running a hard-hitting promotion for your company.