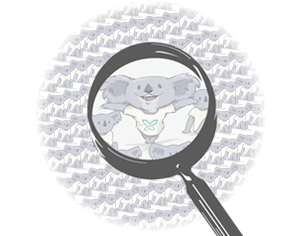 Search Engine Optimisation
Why Is Search Engine Optimisation Important?
An online presence is crucial these days. Where do you look when you're looking for a service? We know we usually go straight to the internet!
We believe that Search Engine Optimisation, or SEO as it is more commonly referred to, is the most (or certainly one of the most) important channels to focus on when launching a new business. Many customers approach us after launching a website, wondering why they haven't received much traffic or wondering why they can't even find their own website in search results. This is because they have not invested any time in Search Engine Optimisation. Nowadays, most people looking for a product or service will turn straight to Google, most likely using their mobile. Businesses are becoming more aware of this, so it's important that you come out on top. Search engines are always updating their algorithms to ensure that websites stay up to date and relevant for the user.
Confused about SEO? Don't be, we make it simple. Search Engine Optimisation, done right, can help your business grow by using a number of different techniques. From improving the load speed of your website to implementing key search terms into your copy, making it easier for the right customers to find you.
SEO Strategy
We offer SEO consultation and advice to raise business profiles and generate more business, whilst delivering relevant campaigns, tailored to our client's needs.
So how do we improve your search engine rankings?
We use a variety of methods to improve your site's SEO organically. This includes:
Market Research

Research client behaviours

Keyword Research

Google Analytics & Google Search Console

Website Audits

Content Marketing

Blog Writing

Off-site optimisation – Creating backlinks and blogging on high authority sites

On-site optimisation – Metadata, Optimised content, Sitemaps, Robot .txt files, making the site fully responsive, improving site speed 

Google Maps, Google my business

Strategy & Consultation
We offer free of charge consultations to discuss SEO and its importance for your business. Please get in touch today to book your appointment.