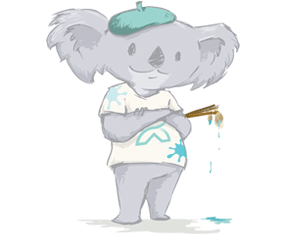 GRAPHIC DESIGN SERVICES
Our experienced and talented team of designers are ready to assist you with any design work, regardless of the size of the project.
Whether you are starting from scratch and need help with the design of all of your company branding, or if you have a one-off design job, our Graphic Design team at Koala Digital are here to help.
Koala Digital specialise in the following:
* Brand Identity Packages
* Logo Design
* Brand Design
* Marketing Collateral Design
* Stationery Design
* Electronic Press Kits
* Social Media Asset Design
It is so important to ensure your branding is both visible and consistent across all of your marketing collateral and messaging. We can design all aspects of any of your visual marketing, including logos, business cards, menus, brochures, catalogues, leaflets and websites.
Print Design
We're experts in executing effective design across all platforms, with print being one of our particular specialisms. If you have a need for printed material, from brochures to point-of-sale items, we'll find creative ways to use this traditional medium to communicate your brand in a fresh, innovative way.
At the beginning of any print project, we'll start with understanding what your communication objectives are before we come to you with concepts. We'll present different options for how to approach your print piece, always looking for innovative ways to execute the designs we create. We'll consult with you on your aesthetic requirements and present different finish options to fit within your budget requirements.
Typical print pieces that we design and prepare artwork for include:
* Logos
* Business Cards
* Menus
* Catalogues
* Leaflets
* Sales brochures
* Stationery
* Decorative vinyl
* Print advertising
* Packaging
We would love to discuss how we can deliver on your design and print requirements. To get the ball rolling simply contact the Koala Digital team today!