Meeting Room Hire with Koala Digital
With working from home popularity increasing, many companies are left without a way to get the team together that isn't through a screen – Koala Digital is here to help. Our meeting room for hire in Colchester gives companies the option to bring the team back together, for a few hours or the whole day.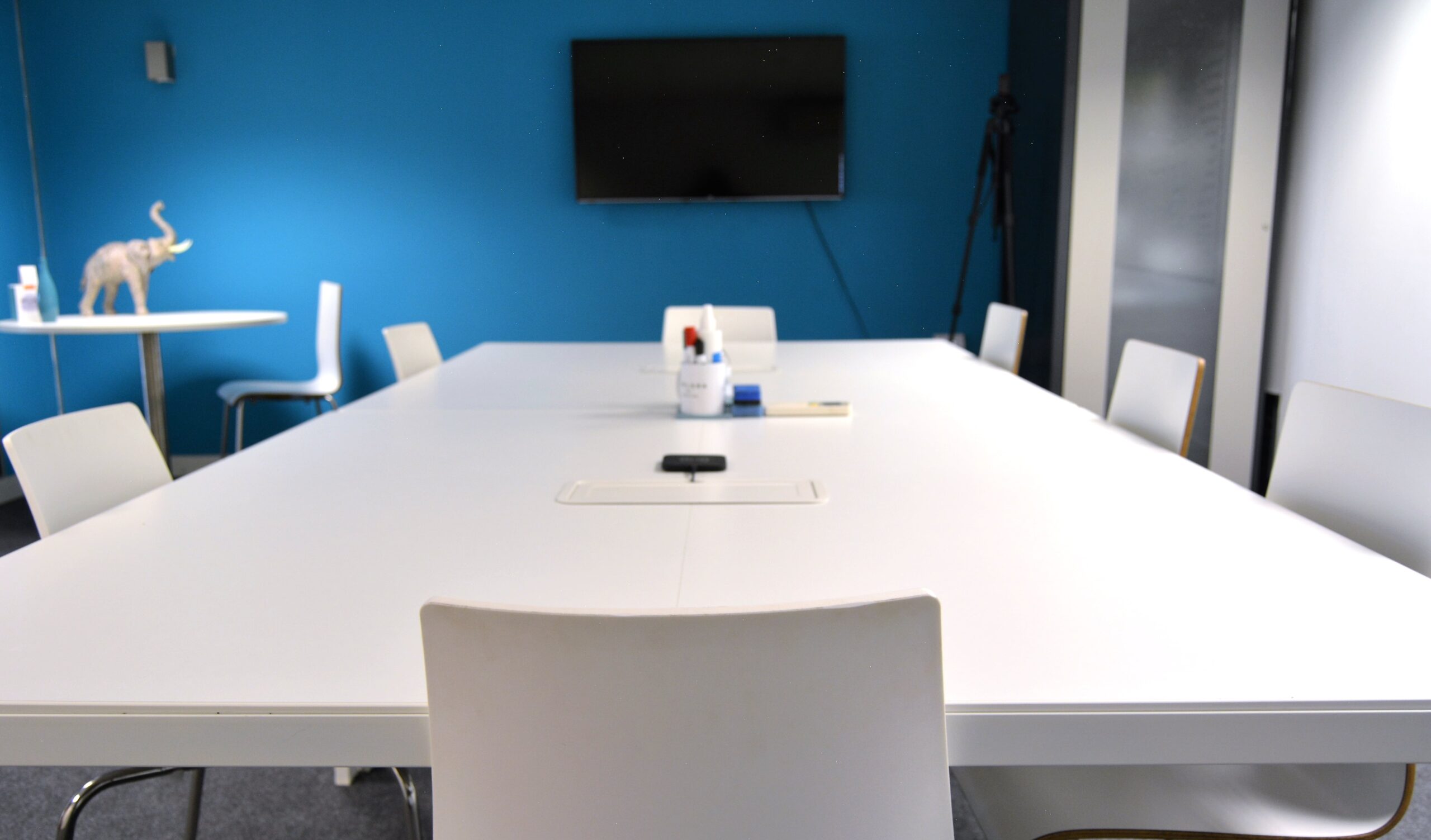 Our Facilities 
In an ideal location just a short distance from Colchester town centre and even closer to the Hythe train station, our spacious room comfortably seats 8 to 10 people, with the option to add extra chairs if needed. The space offers high-speed WiFi or wired access to the internet, video conferencing appliances, and in-desk power sockets for up to 8 devices, including additional floor sockets. Included with the fully air-conditioned/heated space, you'll find refreshments, complimentary water, tea & coffee. Make use of our photography studio lighting, large whiteboard (let your ideas go wild!), and privacy blinds to create the perfect space for meetings, training, and presentations.
What's Included?
High speed internet connection – FTTC 80:20
 50″ Smart 4K HDR LED Fire TV 
Refreshments –  Watercooler 
Photography soft box x2 
70″/176.5cm 2-in-1 Tripod Monopod-Camera Tripod
Extras 
Notepads, pens, biscuits. 
Affordability 
Whether you need to rent a meeting room for a day or just an hour, Koala Digital offers affordable prices.
Per day (9am-5pm) – £60+VAT
Half a day (4 hours) – £30+VAT
Per hour – £15+VAT
Are you A Koala Digital client?
Our regular clients have full and free use of our meeting room, just one of the many advantages of joining Koala Digital. Get in touch to book a time!
Parking
Parking at Koala Digital is easy as pie.  There is always a visitor spot to be found in one of the car parks plus on-street parking is available on Albany Gardens. There is also an allocated parking space for the meeting host in the car park (Shop 2).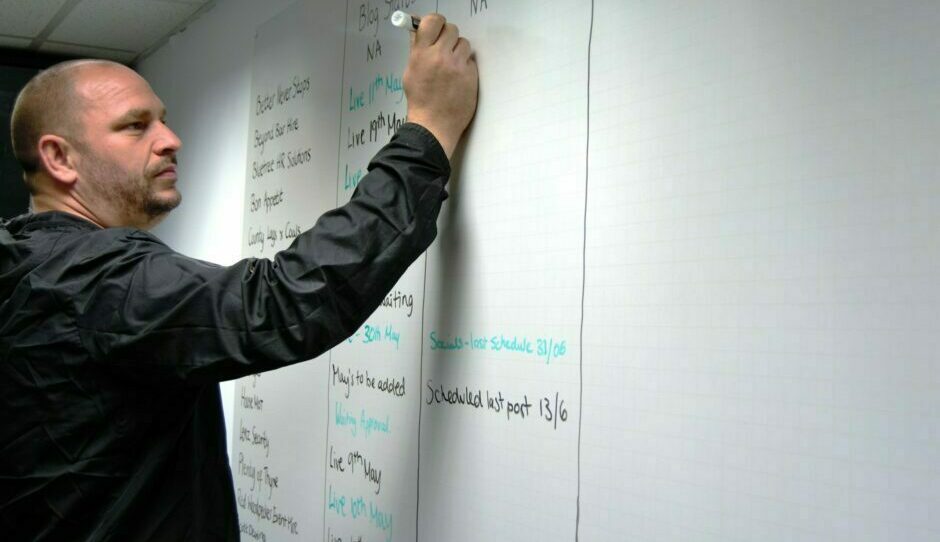 "Spacious, bright and equipped with everything we needed. Koala Digital's meeting room was perfect for me and my colleagues and we enjoyed the refreshments throughout the day. Parking was easy, we'll be back again!"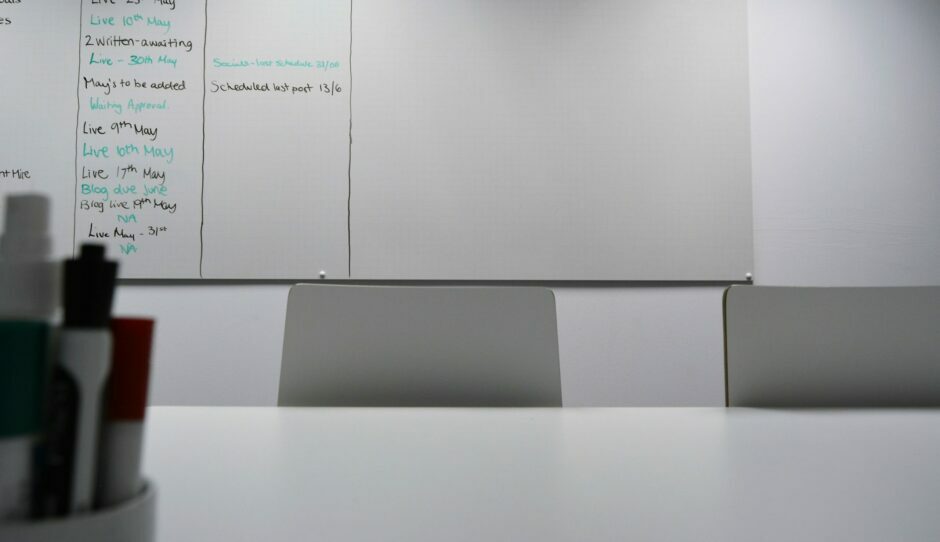 Get in contact
Phone: 01206 912024
Email:
shoutus@koala-digital.com
Frequently Asked Questions –
What do the room charges include?
Our room hire charges include the room for your hired time and the use of all devices in it.
How many people does it seat?
Our meeting room for hire comfortably seats between 8 to 10 people, but the option to add additional seating is still available, depending on how you want your meeting laid out.
What if our requirements change?
If you need to extend your booked time, want to add people, or simply want to request a change, get in contact with Koala Digital and one of the team will be able to help you with any changes and requests.
How do i connect to the tv?
Connecting to the TV is easy. Simply open the AirScreen app on the TV homepage. Airscreen is a wireless mirroring app that can connect and mirror your screen from any PC, tablet or phone. Pick your device and follow the video instructions below!