Navigating the world of website platforms and website maintenance services can feel like a bit of a maze at times – and it can be difficult to gain any sense of direction.
Here at Koala Digital, we are firm believers that business owners should be the ones to make the important decisions about their business marketing. But how are you supposed to make those decisions when you're feeling a little overwhelmed by all of the industry terms? Koala Digital lends you our expertise and will provide the advice you need to make all of those important decisions about your marketing.
And once you've made your decision, Koala Digital will be there to create and implement your marketing strategy. It's as simple as that!
So let's get into the basics of website hosting and maintenance to learn how important they are to your marketing strategy!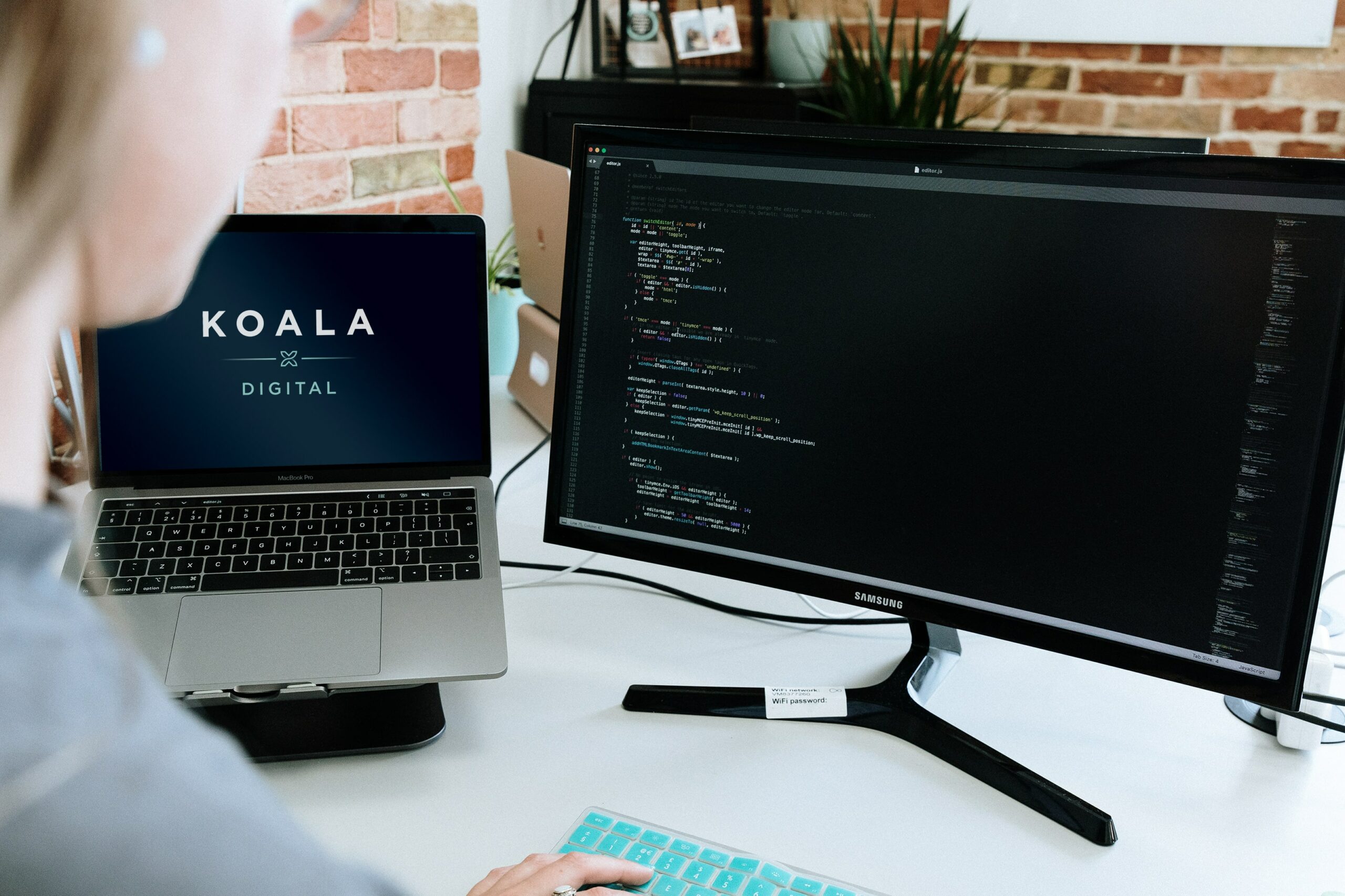 Firstly, what is website hosting?
Well for those who are not so clued up on tech terminology, an analogy is probably the best way to explain it. (And for all those who feel up to it, there's a more technical definition below).
Analogy: Imagine your website is a caravan. Website hosting is the land your caravan sits on. You can rent or buy it, and it could be a whole field, campsite/caravan park.
Definition for the tech enthusiasts:
Website hosting is when the files containing your website information and files are stored or "hosted" on a live server. The hosting space used to store your website can be rented or bought, and different hosting providers offer a range of services and 'hosting plans'.
Types of hosting.
It is helpful to have an initial concept of the different types of hosting plans available – so you know what you're looking for! Two of the best ways to host a website are 'dedicated web hosting', and 'cloud hosting'.
Dedicated web hosting analogy: Your caravan is in a field of its own. Not a plot within a caravan park (like shared hosting).
Official definition: Dedicated web hosting is when the entire server, or computer, you are renting/using hosts your website exclusively. This is often the case for larger websites as they require larger hosting platforms.
Cloud Hosting analogy: Imagine you have one plot on a campsite or caravan park – but each plot on the campsite/at the park has a lot of empty spaces. This way, if your caravan floods, you (and the other caravans) are able to move to a safer dry plot somewhere else on the campsite before anything gets too damaged and the caravan is unlivable for a while.
Definition for the tech enthusiasts:
Cloud hosting is a virtual platform comprised of several physical servers that act as backup hosting platforms in the event that one fails.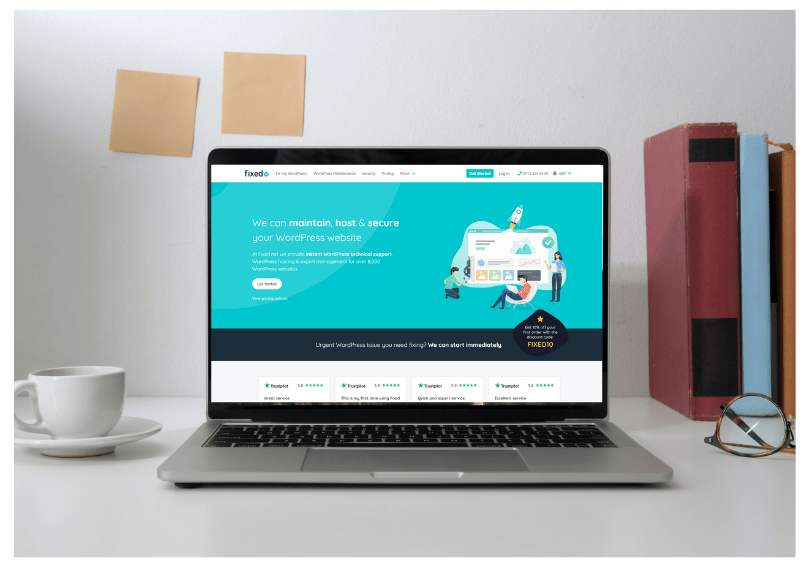 If you're still unsure about which hosting service is the right one for you and your website, get in touch with a member of the Fixed team – a website hosting and maintenance provider.
And what are website maintenance services? 
Website maintenance is one of the most important things for your website (second to your website hosting platform).
And the clue is in the name, website maintenance involves website maintenance services, monitoring of your website's overall performance and ability to carry out the functions it is designed for. It also involves screening the website for bugs and fixing any site issues that occur.
Or to put it in terms of our caravan analogy, when your electricity goes out, or you have no hot water, you're in need of maintenance services – and it's important to have an emergency plumber on hand that you can call. The same goes for your website.
It's a 24 hour a day job! This is why, here at Koala Digital, we entrust Fixed with website hosting and maintenance – they are your emergency plumbers and electricians. If you're looking for website maintenance services that are on hand 24/7 hours, get in touch with the Fixed team today.
But why is good website hosting and maintenance so important?
Well, Google loves websites that are good for the user! And specialist website hosting & maintenance drastically improves the user's experience of the website.
Responsive, bug-free websites are much more favourable to the users who land on them (your potential customers and clients). After all, nobody wants to use a leaky broken caravan!
When Google likes what it sees, it'll show users the website is worth looking at – making sure it's found for the services/products it offers. This is how Search Engine Optimisation (SEO) operates. To learn more about what SEO is, take a look at our SEO service.
When it comes to website maintenance services, it's important you have people who are always available – that is one of the reasons we recommend Fixed. Fixed is an excellent, reliable website hosting and website maintenance service provider. Available 24/7, they offer a range of hosting and website maintenance services. Their premium hosting management includes cloud and dedicated web hosting services.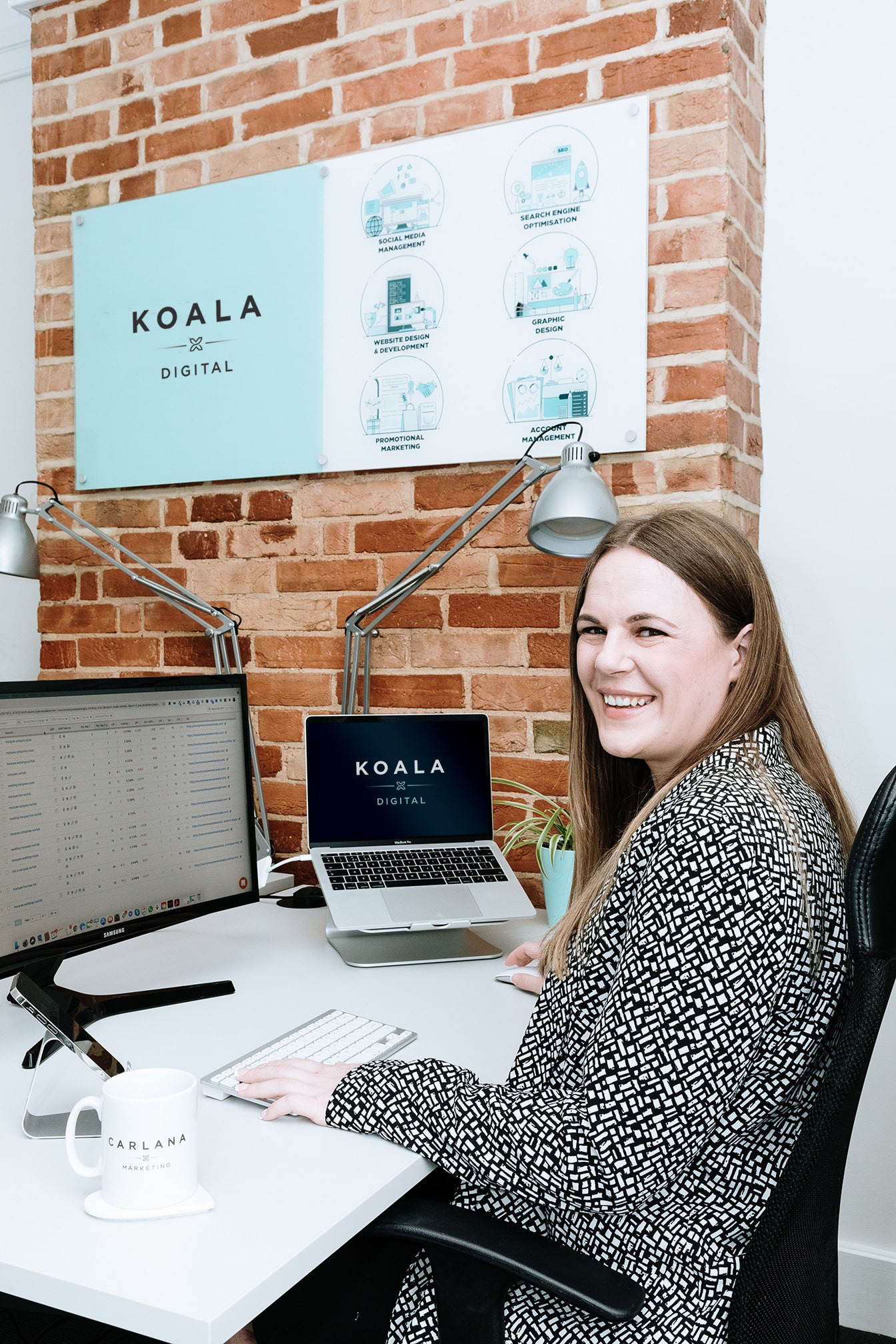 As an expert marketing team, Koala Digital target our expertise to increase the SEO value of your website. Ie. Making sure people find your caravan.
Our marketing strategies combine keyword research, optimisation of on-page content, and the creation of backlinks on sites with high domain authority. It can all seem a little overwhelming, so if you're unsure about any of the above or want to learn more about SEO marketing strategies, get in touch with our team here at Koala Digital.
As an independent marketing company, we work alongside our clients as an extension of their team. Our four day work week is part of our unique company culture which means, when it comes to website hosting and website maintenance services, we are not on hand any time your website requires maintenance. We want what's best for our clients and value the interests of their business – which in this case, means acknowledging website hosting and maintenance is best carried out by another service provider, like Fixed. Their specialised hosting and website maintenance services offer 24/7 performance evaluation and site maintenance, letting google know you're ready to be found!
And with the help of a marketing team, like ours here at Koala Digital, you can let google know that you deserve to be found!
Get in touch with the Koala Digital team today to discuss your business marketing needs!