For those who don't know, the government announced the Kickstart Scheme which is aimed at creating career opportunities for 16-24 year olds who are on universal credit. It's a great scheme for businesses of all sizes, but especially small businesses. It didn't take us too long to look at ways that we can improve our services by bringing on board a new member of staff from the Kickstart Scheme. In fact, we decided to create 2 marketing assistant positions.
Interview day with Kickstart Scheme candidates!
As our search got underway, we had to wait for the referrals to come through and after a couple of calls with representatives of the Kickstart Scheme, we decided to have an Interview Day so we could see lots of potential candidates at once. You may have noticed that our Director Carla Beard was at the Job Centre not so long ago and this is why!
Well, after all of the interviews that day you'd think that there would have been at least 2 stand out candidates for the roles? Wrong! Carla returned to the office with an even bigger headache as she met 3 candidates who were just perfect for the role and our team! We then invited those candidates into our offices for a follow-up chat and a meet the team (a less formal setting). It was impossible to narrow it down as we had three unique candidates with different skills and qualities, so we decided to create another position and bring them all into the Carlana Family!
Enter the fray Eleanor Archer, Joshua Finbow and Jonathan Keating! It has been an absolute pleasure having these three join our team. Collectively they have smashed every project they have been given so far and we have enjoyed having them in the office with us. We were really happy with the way they presented themselves during the interview process, they really stood out and we all felt there was something about their personalities that matched our company culture. Apart from Jonathan's music taste, it's too similar to James' which means we're slightly outvoted on Alexa's playlist!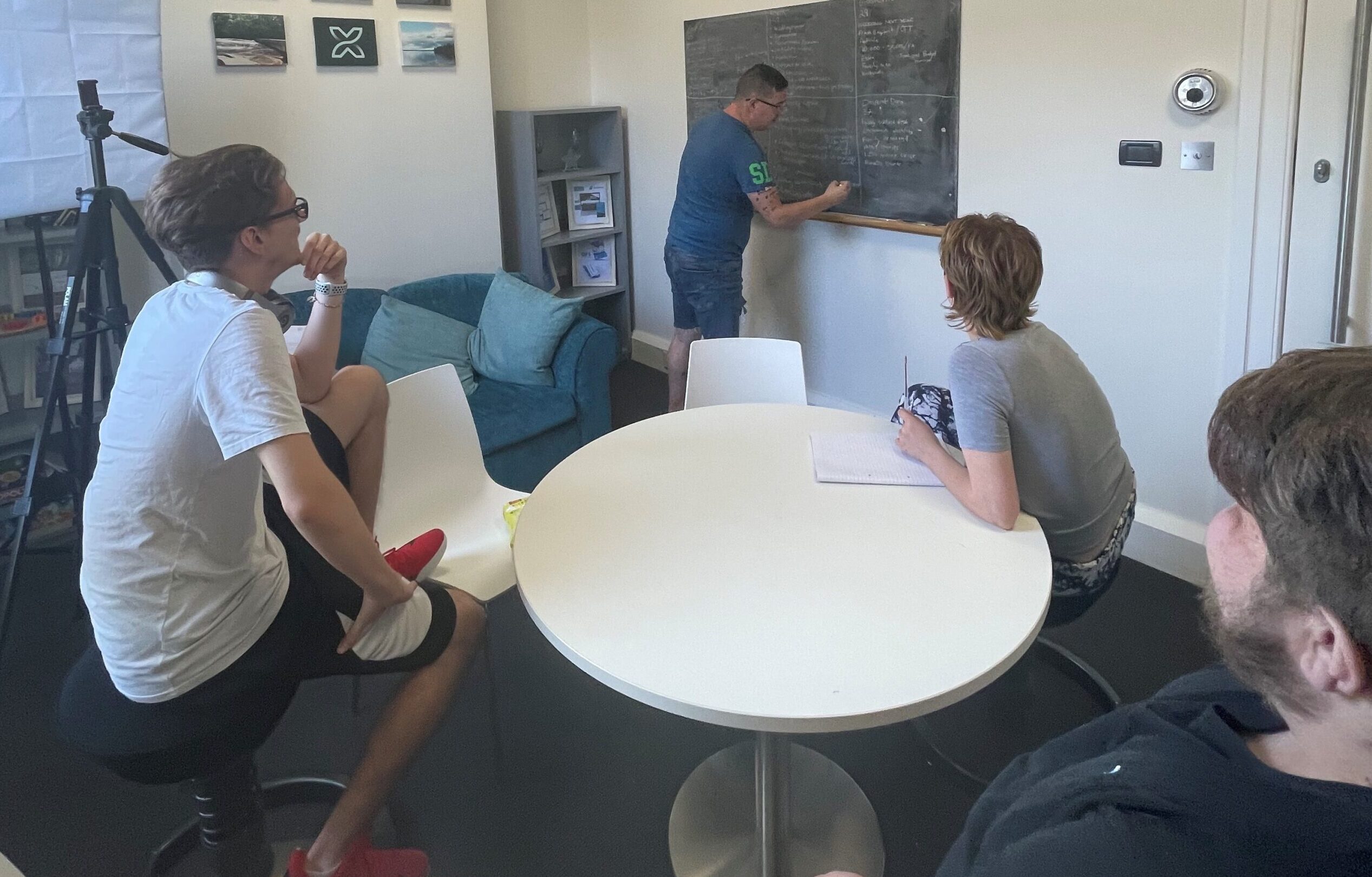 We decided to ask Eleanor, Joshua and Jonathan how they have found the Kickstart Scheme and also joining Carlana. Here is what they had to say:
Eleanor: "A great opportunity to work in a very supportive and engaging environment. Substantial amounts of training in areas with no prior experience but not overwhelming because of the welcoming/friendly atmosphere and contemporary approach of the company"
Joshua: "The Kickstart scheme has been great for me as it has allowed me to get a job I have always desired but otherwise maybe not been able to achieve due to the lack of "traditional" qualifications. Joining Carlana has been an amazing experience, the staff is absolutely awesome and a total pleasure, I cant wait to see where my Carlana journey goes."
Jonathan: "Love the work environment, everyone here is super chill. Music kicks ass even though Carla & Lana don't like Kygo (Not everyone can like good music I guess). Work conditions are really relaxed and not stressful. I can use what I'm good at in a productive way too. Glad I'm here!"
Lovely words from the team! If you are a small company that is looking to grow, we really do suggest looking into the Kickstart Scheme as there are some absolute gems waiting to find the perfect job! 
Keep your eyes peeled on for more information on our 3 superstars!
If we can help with any of your marketing requirements, contact us!