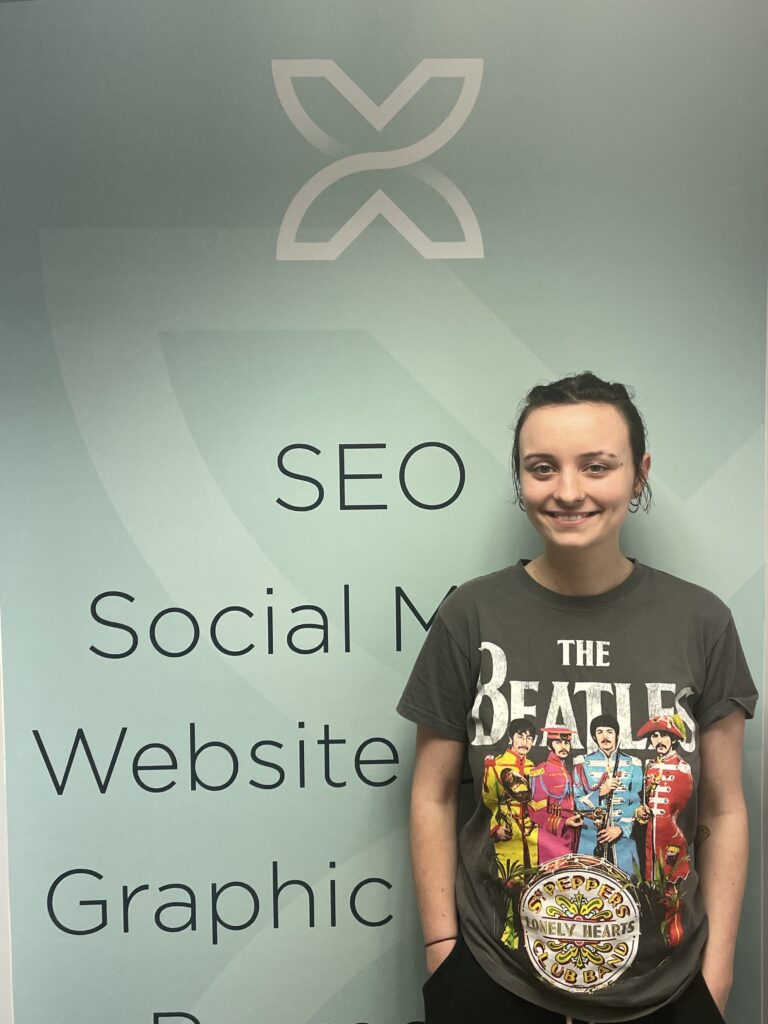 El Archer – Marketing Assistant
We're absolutely thrilled to introduce El Archer, our Marketing Assistant and newest member of the Koala family! 
El joined us through the Kickstarter scheme, as the 6-month placement come to an end, we just couldn't let anyone else have her talents! She will work closely with Lee Woods, our Content Manager.
We thought it would be fun to ask some questions and stick the answers on this blog!
What was your first paying job?
A family-run Korean restaurant
Who inspires you?
George Harrison, Dolly Parton, Freddie Mercury
What kind of music do you like?
A little bit of everything – Mostly rock and classic bands
What's the best place you've travelled to?
Heidelberg, Germany 
What's your favourite food?
A roast dinner. My birthday go to!
What's your favourite movie?
Little Women
Who is your favourite sports team?
Everton FC
Have you ever met anyone famous?
Once somewhat high fived Liam Gallagher. I'm good with just that.
When you were a kid, what did you want to be when you grew up?
Paperback Writer
What's one thing you're really bad at?
Understanding social cues
What's one thing you're really good at? 
Answering some very niche questions
What show are you currently binge-watching?
World on Fire and Atypical
Do you have any hidden talents?
Cooking
And finally, where do you see yourself in 10 years?? 
In a post-pandemic society!
Can you please provide a quote on your experience of the Kickstarter scheme and joining Koala Digital?
Such a welcoming and supportive team. The training was expansive and inclusive and I feel like the knowledge and skills I learned were integral to being able to enjoy my job/placement
So there you have it, El Archer is our new Marketing Assistant and Koala family member! We're so happy to have you onboard and cannot wait to see you flourish with us! If you haven't already, connect with El on LinkedIn. 
If you have any projects that we can help you with, please get in touch with us.