Get creating!
March is just around the corner and spring is nearly in the air. We couldn't be more excited to share our social media content calendar for the new month! Packed with fantastic ideas and brilliant content, you're sure to find plenty of inspiration for your social media marketing here.
Feast your eyes on our jam-packed content calendar for March. This month sure is a treat!
Koala Digital Social Media content Calendar for March 2023
1st – World Music Therapy Day
2nd – World Book Day
3rd – Employee Appreciation Day
4th – World Obesity Day
5th – No More Week
6th – British Pie Week
7th – National Plant Power Day
8th – International Women's Day
9th – Barbie Day
10th – British Science Week
11th – World Plumbing Day
12th – Universal Women's Week
13th – National Napping Day
14th – International Day Of Mathematics
15th – World Consumer Rights Day
16th – National Panda Day
17th – St. Patrick's Day & Red Nose Day
18th – Global Recycling Day
19th – Mother's Day
20th – International Day Of Happiness
21st – World Poetry Day
22nd – First Day Of Ramadan & World Water Day
23rd – National Puppy Day
24th – World Tuberculosis Day
25th – Earth Hour & Tolkien Day
26th – Purple Day
27th – World Theatre Day
28th – Respect Your Cat Day
29th – World Piano Day
30th – Family Safety Week
31st – World Backup Day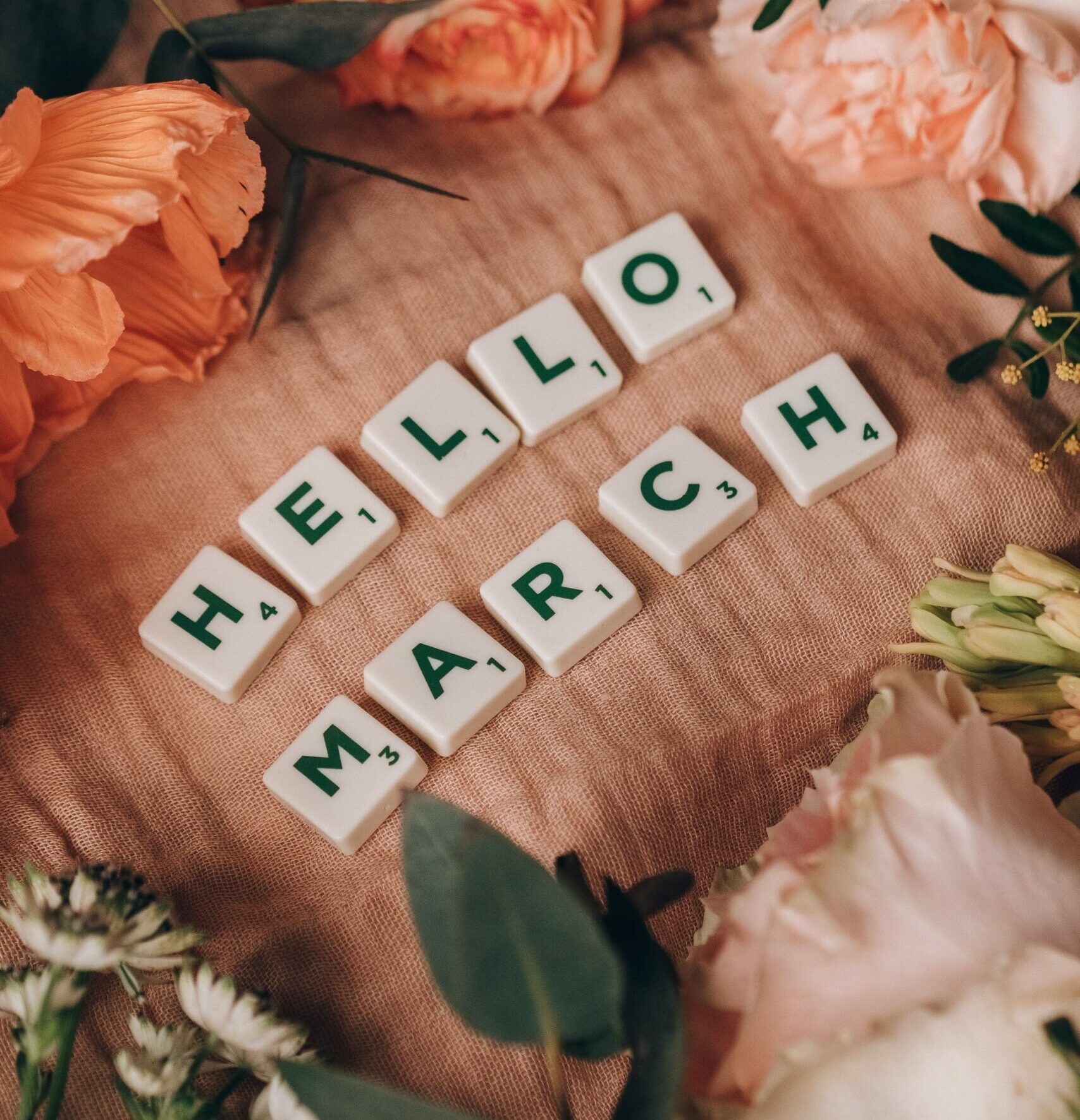 Let's dive right in with World Book Day on the 2nd of March. This is a great opportunity to showcase your love for literature and connect with your audience over their passion for books. Share your favourite stories, promote your reading material, or host a virtual book club! Just like books, there's no limit to your ideas!
March the 3rd is Employee Appreciation Day.
Show your employees how much you appreciate their hard work on Employee Appreciation Day. Share some fun behind-the-scenes footage of you surprising your employees, highlight some great achievements from your staff, or run an employee-only promotion to show your appreciation.
Not only does this reward your staff, but your followers will love to see you treating your staff for all their hard work. People love to see who's behind their favourite brands!
World Consumer Rights Day on the 15th is a day to raise awareness about the importance of consumer rights, how they protect consumers, and how businesses can better protect/obey these rights.
Take some time to reflect on how your business can improve its practices to provide your customers with a better service. Maybe it's time to update your policy, or even reward loyal customers with a special promotion.
Use this day to engage with your customers and showcase your business's dedication to their rights. Trust is the most valuable thing any customer can give your company. Earn this by showing constant respect and commitment!
Global Recycling Day on the 18th of March is an opportunity for people all over the world to come together and take action toward a greener future. Here at Koala Digital, we believe every effort counts, which is why we are dedicated to inspiring small changes that better help our planet. Shouting and raising awareness about this special day on social media is better than nothing, and is enough to make an impact on somebody.
Take this day to raise awareness of the importance of recycling and helping our planet. If you or your company recycle or take steps towards being sustainable or eco-friendly, shout about this to your audience. Include helpful reading material to help people make small changes to be more environmentally friendly. Offer promotional codes to those who sign up for recycling challenges. There are endless ways to educate your audience on the importance of recycling.
Mother's Day is a time to celebrate the special women who have raised, loved, and supported us. Whether it's your mother, an aunt, a grandparent, or a friend's mum, take the opportunity to show them just how much they mean to you.
Koala Digital loves to share heart-warming content that celebrates our Mums on Mother's Day. Not only do they deserve the recognition, but the celebration resonates with mostly everybody across the UK – meaning connecting and engaging with your audience is easy.
Whether you are a brand, an influencer, or just somebody wishing to create more relatable content, Mother's Day social media ideas are endless.
Here at Koala Digital, we are committed to helping businesses evaluate their social media material game. The Koala Digital social media content calendar supplies you with a wealth of ideas to help you engage and connect with your followers and boost your online visibility every month of the year! Don't let social media be a burden – Koala Digital can make it fun!
Looking for more ways to evaluate your online visibility? Contact the Koala team today to see how we can rocket you to the top!
Love our social media content calendars? Watch out for the April calendar addition!
Download the March calendar below.
Koala Digital Social Media Content Calendar for March 2023