April already?
Spring has officially sprung and we couldn't be more excited to share our social media content calendar for April 2023!
If you've been following along with our previous content calendars, you'll be glad to know this month's calendar is brimming with just as much brilliant content to help you create engaging posts.
If you haven't given your social media strategy much attention this year, but aspire too, you're in the right place. April is the perfect time to refresh your social media strategy and engage with your audience in new and creative ways!
April's calendar is packed with plenty of creative inspiration to help you up your social media game. Get ready to hop into April and enjoy a month of brilliant social media!!
Koala Digital Social Media content Calendar for April 2023
1st – April Fools' Day
2nd – Autism Awareness Day
3rd – World Party Day
4th – International Carrot Day
5th – Walking Day
6th – International Day of Sport for Development and Peace
7th – Good Friday
8th – Holy Saturday
9th – Easter Sunday
10th – Easter Monday
11th – National Pet Day
12th – International Day of Human Space Flight
13th – National Scrabble Day
14th – Day Of Silence
15th – World Art Day
16th – World Voice Day
17th – World Hemophilia Day
18th – World Heritage Day
19th – National Garlic Day
20th – Chinese Language Day
21st – International Creativity and Innovation Day
22nd – Earth Day
23rd – National Shakespeare Day
24th – World Immunisation Week
25th – World Penguin Day
26th – Administrative Professionals Day
27th – Girls in ICT Day
28th – World Day for Health and Safety at Work
29th – International Dance Day
30th – International Jazz Day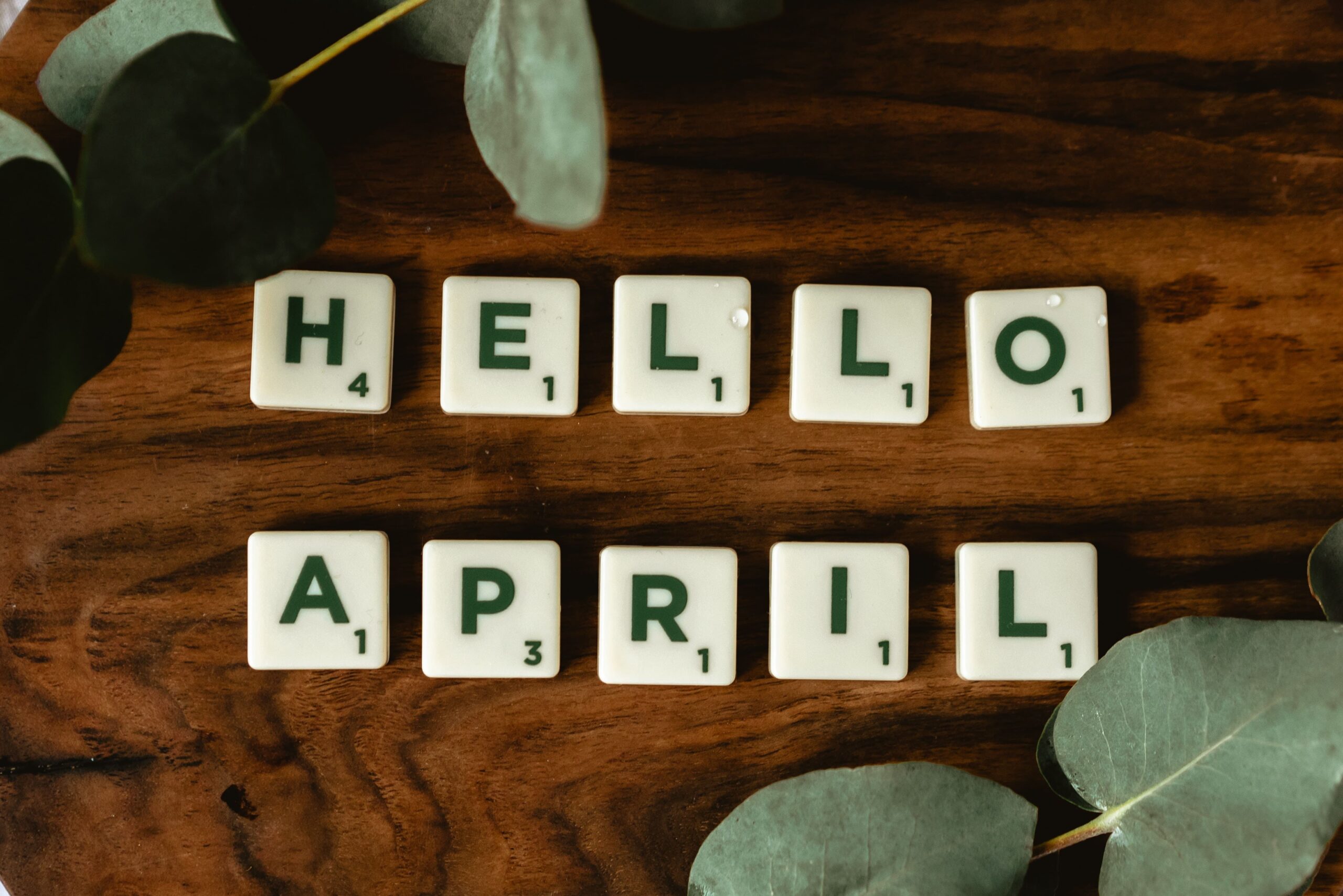 It's time to get your pranking hats on with April Fools' Day on the 1st! Perhaps the only day you can get away with pranking your followers, use the excuse to have some fun!
Showing off your brand's sense of humour and ticking your follower's funny bones is a sure way to increase engagement. The British public can't resist a good laugh!
Share your best jokes. Prank some co-workers and film it (with permission). Create a job listing that's completely absurd and ridiculous. Share some hilariously named discount codes. Don't be afraid to get a little silly, no matter how corporate your company is! (Just make sure everything is appropriate!)
Easter is on the 9th of April! This largely celebrated day is cause for joy, whatever your religion or beliefs.
As a business, there are many ways to utilise Easter Sunday to connect, engage and grow your visibility online. From sharing easter-themed content – such as spring decorations in your office or shop – to sharing a video of an Easter egg hunt amongst your team, or even using social media to promote your own Easter egg hunt you'll be holding for the public! There are tons of fun, creative ideas to get your followers engaging in your online content.
The perfect go-to is to treat your followers and customers to an Easter-themed promotion. This helps to drive sales while showing your followers you are celebrating the holiday with them!
World Art Day is on the 15th of April. This is a wonderful day to celebrate creativity, beauty, and powerful art. There's art behind everything we do, and this day is the perfect opportunity to show off the things we create, find beauty in, and love. This will also allow you to connect with new audiences who share your passion for the same art.
If you have no art to share, no hobby to talk about, or you're simply stuck on how to get involved, host an art-themed giveaway. Ask your followers to share their own artwork, whether that's painting, photography, sewing, or anything they are proud to have created. Offer a free gift or discount code to the most creative art piece, or pick a winner at random! This is a great way to engage and connect with your following in a fun way while showing your support for the artistic community.
On the 28th of April, it's World Day for Health and Safety at Work. This day is dedicated to raising awareness about the importance of creating a safe working environment for employees.
As a business owner, it's critical to prioritise the health and safety of your workforce and work environment. Share some recent measures you've taken to ensure this. If you work in the food industry, maybe share how you ensure all food is safe. If you work in retail, share what you have implemented to make sure your staff is safe while working.
This day is not only a day to raise awareness for other businesses who need to step up their health and safety game and encourage your employees to speak up if they feel something should change, but it also shows your followers that you are a brand that cares.
Social media strategy planning does not have to be a drag, and when you implement the Koala Digital social media content calendar for April 2023 into your content planning, it's made easy and fun!
Designed to help boost your online visibility and up your content game every month of the year, why wouldn't you make use of our free material? It's here to help you!
For more ways to skyrocket your online success, contact the Koala Digital team today.
Stay tuned for the May edition!
Koala Digital Social Media Content Calendar for ApriL 2023