Summer is here!
It's May, nearly halfway through the year.
No more big coats and umbrellas, more like shorts, skirts and dresses. This (hopefully) means less rain and more sun, so grab your team and work outdoors if you can. Some of you are unable to do this, if you're looking for something to brighten your day then you're in luck! The new month means a new content calendar from Koala Digital.
Our social media content calendar is the perfect way to help plan your marketing for the year ahead, keep track of upcoming events or days, or just get inspired. Found yourself stuck for social media content ideas? We've got you covered for the whole of 2023!
Every month Koala Digital will have a new monthly calendar filled with exciting, meaningful, and attention-grabbing material guaranteed to spice up your social media content.
Take a look at the social media content calendar for May below –
Koala Digital Social Media content Calendar for May 2023
1st – Early May Bank Holiday and International Worker's Day
2nd – World Asthma Day and World Tuna Day
3rd – World Press Freedom Day
4th – Star Wars Day
5th – Flora Day
6th – Free Comic Book Day
7th – Dawn Chorus Day
8th – Bank Holiday For Coronation Of King Charles III
9th – Europe Day
10th – National Receptionists Day
11th – Eat What You Want Day
12th – International Nurses Day
13th – World Cocktail Day
14th – US Mother's Day
15th – International Day Of Family
16th – International Day Of Light and International Day Of Living Together In Peace Day
17th – International Telecommunication and Information Society Day
18th – International Museum Day and Outdoor Classroom Day
19th – World IBD Day
20th – World Bee Day
21st – World Cultural Diversity For Dialogue and Development History Day
22nd – International Biological Diversity Day
23rd – World Turtle Day
24th – World Schizophrenia Day
25th – Towel Day
26th – National Road Trip Day
27th – Shavuot (End)
28th – Pentecost
29th – Spring Bank Holiday
30th – National Creativity Day
31st – London History Day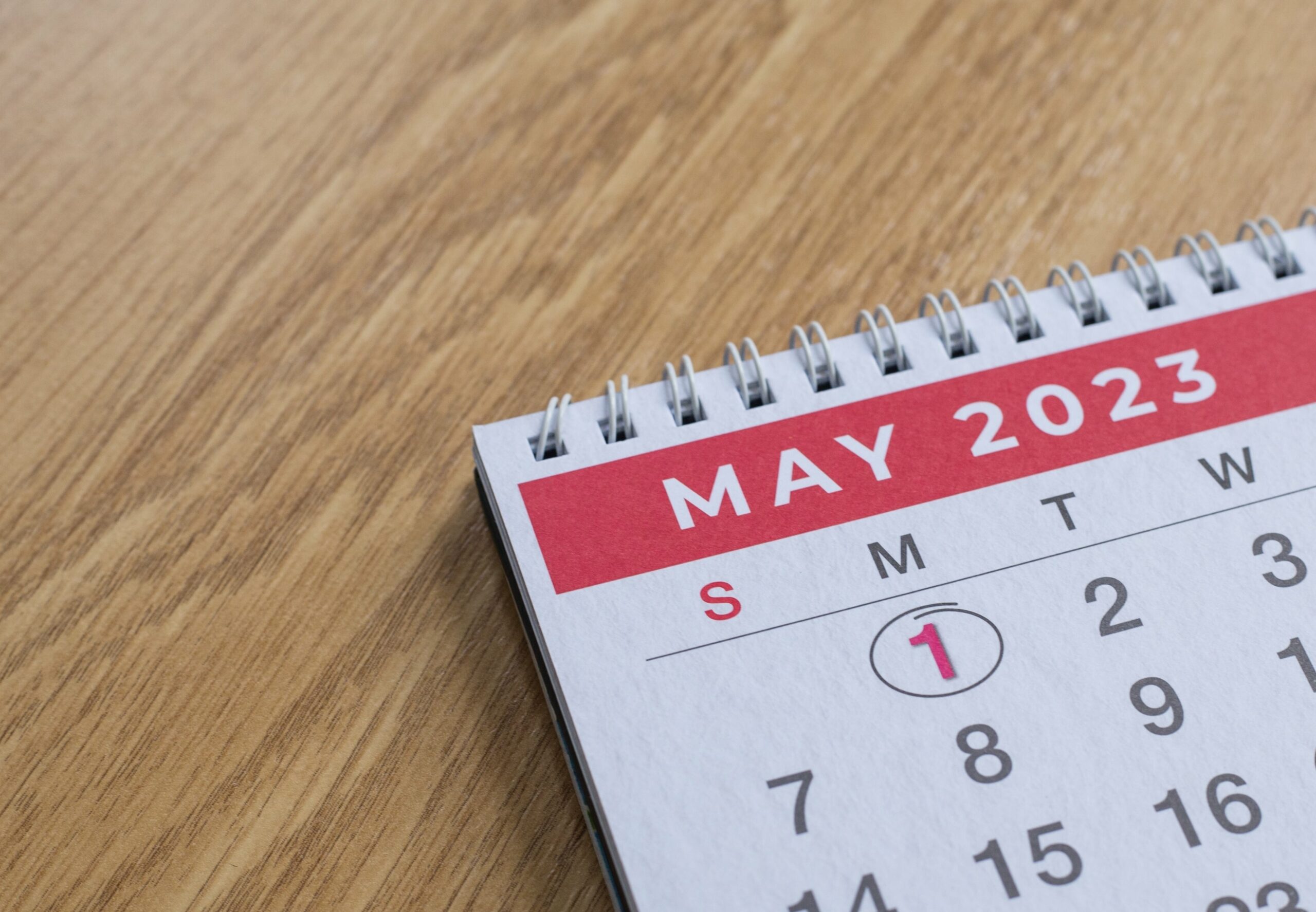 May 1st kickstarts with a bank holiday, so get the barbecue out and enjoy the day.
Also on this day is International Workers Day. On this day is a celebration of laborers and the working classes. This occurs every year on the 1st of May.
Traditionally, the 1st of May is also the date of the European spring festival of May Day.
The 4th. Happy Star Wars Day!
It's that time of the year, star wars day has begun. Star Wars Day is an informal commemorative day, this is to celebrate the Star Wars media franchise created by the founder, former chairman and CEO of Lucasfilm, George Lucas. This day quickly spread throughout the media. The date originated from the phrase "May the force be with you".
Even though the holiday was not declared by Lucasfilm, the large majority of Star Wars fans around the world have chosen to celebrate this holiday.
The 10th of May is National Receptionists Day!
This day was to highlight and show appreciation for all the men and women within this field of work. These individuals are the person a client meets when visiting a company or hospitality business. This is a day where we acknowledge and give thanks to these hard-working individuals. Gifts are a great way to show appreciation but just saying thank you and showing gratitude will be enough.
On the 17th of May: International Telecommunication and Information Society Day
The 17th of May marks the day for International Telecommunication and Information Society Day. This day has been celebrated throughout the world since 1969. The aim this year focuses on "Empowering the least developed countries through information and communication technologies".
May 24th: World Schizophrenia Awareness Day
May 24th celebrates World Schizophrenia Awareness Day. It is a day dedicated to raising awareness of the mental illness which affects over 20 million people worldwide. This illness is highly stigmatized as our current society doesn't communicate about this issue and is also not represented in the media correctly and accurately.
To help spread awareness you could fundraise or donate to the Schizophrenia research fund which is an independent UK charity.
May 30th: National Creativity Day
Set your imagination free on the 30th of May as this day is National Creativity Day.
Whether you're an artist, musician, blogger, graphic design, fashion designer, writer or any type of creative. This day is to celebrate your creativity and your creative pursuit. At Koala Digital we are full of creative minds such as; graphic designers, writers and artists. If you need any creatives to help design your social media or website please contact us.
Loving our social media content calendar? Check back soon for the June edition!
Download the full social media content calendar for May below.
Koala Digital Social Media Content Calendar for May 2023